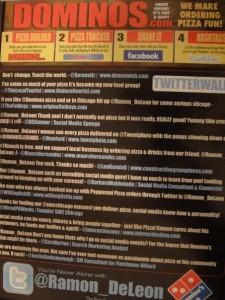 Ramon has done it again!
If you don't know Ramon DeLeon, you should.  He's the best example that I can point to of what Social Media is about.
First of all, he sent pizza to my birthday party at District (do a search for #wbdayparty on twitter).
But even MORE awesome is now my quote is going out on various pizza boxes on his flyers! (see above).
THANK YOU SOO MUCH!  YOU ROCK!